Mitsubishi Wreckers
Mitsubishi Wreckers is the Japanese legendary brand and we all love to drive it. But how about when it gets old? All vehicles retires at some stage. Do you have any old or unwanted Mitsubishi? Does it need immediate disposal? Then, call our Mitsubishi Wreckers Melbourne @ Cash for Cars VIC. We give legitimate auto removal, dismantling and recycling service in Victoria. We've made it really simple and quick for people selling their old and junk vehicles. Because we are Melbourne's most trusted cash for car firm who pay instant money and free pickup removal.
This is all possible due to the outstanding support of our dedicated and professional team. They are committed to buy and wreck any Mitsubishi Wreckers car, van, Ute, truck, SUV, 4WD and other vehicles. They also give sweet cash in hand prior to removing any vehicle.
Reasonable Mitsubishi Wreckers Spare Parts
As we accept and wreck most models of Mitsubishi Wreckers we have a massive collection of used spare parts for sale. They are carefully tested and reconditioned to match the performance of brand-new parts. And, the good thing is that you can obtain them at a good price. Other than this, we also give a limited warranty on certain parts depending on their basic nature.

We wreck Mitsubishi vehicles and pay Up to $12'999
Doesn't matter why you want to sell your old Mitsubishi, we'll pay you top cash for it. There could be different reasons for selling your beloved vehicle though. Sometimes the cost of repair of your old vehicle may start rising rapidly. In such circumstances, you may find it better to replace it with a good working automobile. There is no need to throw away your old clunker in a landfill.
As we are really passionate to buy and wreck all models of Mitsubishi for cash. It includes Mitsubishi Wreckers Endeavor;
Lancer;
Delica;
Starion;
Outlander;
Pajero;
Sigma;
Galant;
Carisma;
Montero;
3000GT;
FTO;
Vanwagon;
Tredia;
Eclipse;
Cordia;
Mirage;
Diamante;
Colt;
Tredia;
Challenger;
Space Runner;
380;
GTO;
Cordia;
Aspire;
Triton;
Legnum;
Libero;
Fuso;
Magna;
Grandis;
Verada.
If you are not able to think how to treat your old or damaged vehicle, contact Cash for Cars VIC team. Whether it has been recently bumped in an accident or rusting in your garage for a long time. You can have it removed at any time by hiring our friendly team. We go to our clients place to remove any junk, old, used, and damaged automobiles. In order to give them utmost satisfaction, we also do the paperwork and other related work.
Don't worry about paying big bucks for our amazing auto removal process. We facilitate our services for free of cost to all parts of Mitsubishi Wreckers Melbourne.

Environment friendly Auto Wrecking & Recycling
We are committed to following only eco-friendly tactics while dismantling and recycling any vehicle. This has made our auto disposal mechanism cutting-edge and totally secure. Our qualified and licensed car wreckers can deal with any type of the damaged vehicle. They are able to extract metals and save all parts that are in recyclable condition. If you are wondering that we simply dump the remaining vehicle, then you are wrong. Generally, we make sure to utilize every bit of an automobile by processing it through a car crushing facility.
We pay top cash for dismantling and recycling junk, scrap, totalled, accidental, broken, fire or hail damaged, unregistered, old or scrap Mitsubishi in Melbourne.
Choose your favourite Cash for Cars VIC team and make highest possible money up to $12'999. You have to simply call us at: 0408795705 and we will respond you back in less than a minute. We offer quotes which are 100% genuine, obligation free and unbeatable.
If you like, there is also an easy option of getting a free car valuation online. Just start by completing the quote form given on the right side of our homepage.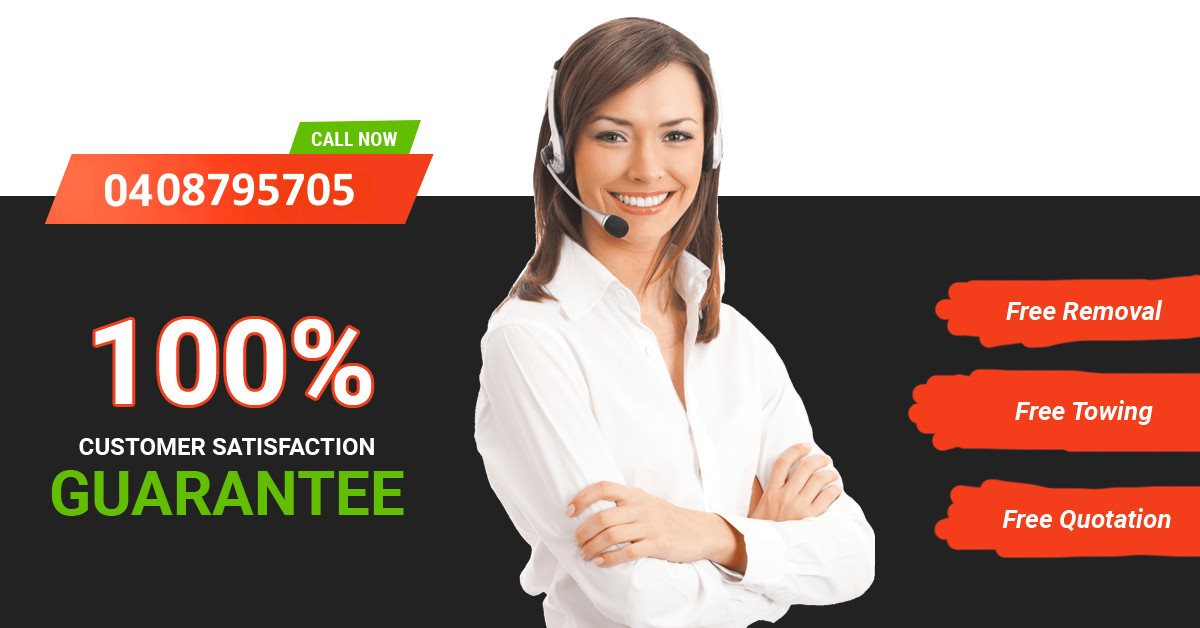 Additional brands we have in our Yard.