Car Wreckers Dandenong
It might be hard to come up with a good plan for getting rid of an old and useless junk car wreckers. Fortunately, it turns out that you actually don't really need that much of a plan. You don't need to place ads so that you can sell it. You don't need to find out how to successfully dismantle a vehicle so that you can sell the parts. If you have a car that has reached the end of its life, you have the easiest of options at your disposal. What are we talking about here? Cash for Cars VIC! We are the leading junk car buyers in Melbourne, and our Car Wreckers Dandenong crew happily buys that vehicle off you for maximum cash.
However, if you have a truck, and you are sad because it looks like we only buy cars, it is important to correct your misunderstanding. The thing is, we don't only use our hard earned money to purchase cars. Whether you want to sell a car, truck, Ute, van, SUV or 4×4, we will gladly shell out handsomely for it. Don't waste another second and call us at 0408795705, or find the form on our website and fill it out!
Scrap Auto Wreckers Situated in Dandenong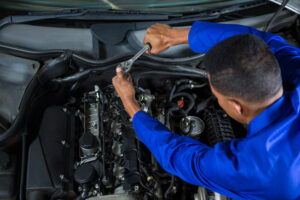 There is no bigger motivation for taking advantage of our services than the prospect of getting instant cash. Except for the fact that the cash in question will be generous and exactly how much your vehicle is worth.
Do you need to sell a car fast that is running perfectly fine, because you need the money fast? You will be pleased to learn that you can get that money within the space of one day. That is how fast the car selling process takes place when dealing with us. And if that vehicle is in great condition, we can pay up to $5'999 for it. And you will experience absolutely no stress whatsoever.
Why Sell Your Car to Us in Dandenong Area?
Free cash quotes are easy to get from us. All you need to do is contact us. Call this number: 0408795705. Alternatively, if you prefer not to use a phone, you can find a form on our website that you are invited to fill out. A free no obligation quote is not far away!
The amount of money we pay for all kinds of vehicle is more than you can expect to get from anyone else. However, we understand that even the most unlikely events can take place. And this includes being offered more money by a competitor. But that is okay, as all you have to do is tell us so that we can match that offer.
We will buy your car wreckers no matter how bad its condition is. The easiest explanation for why is the fact that we buy junk cars. And junk cars are all in bad condition. Basically, we make a living out of buying cars that are in bad condition. However badly damaged your vehicle is, we have probably bought worse. What better reason to not worry.
If your car has lost its title, we will still buy it off you. If you are wondering why we are being so cool about this, there is a simple explanation. We know that junk vehicles often don't have their titles. But the owners still need to be able to sell them without having to pay for a pointless title for a car that is about to be wrecked.
We are extremely proud to announce an old free car removal policy. If you are selling us an automobile that is in no state to be driven anywhere, avoid despair by reading the next sentence. We will remove your vehicle for free!
Any Make or Model is welcome into our wrecking yard. We are not in the habit of rejecting any automobile. They all need to be able to be recycled properly. Just some of the makes and models that we are more than happy to buy: Volkswagen, Peugeot, Toyota, Ford, Holden, Subaru and Kia.
Melbourne's Most Reputable Cash for Cars Service
It is no surprise that no-one wants to sell their car to an unreliable cash for car wreckers company. There is a good chance that they won't turn up on time. Along with that, what is the bet that they will change their original offer to a much lower one? And then deduct the cost of removal as well? The end result will be a sub-par experience. You run the risk of being ripped off, and you very may well experience stress and hassle as well. You don't want any of this in your life. Choose us and you can expect the polar opposite.
We will arrive on time, pay you top cash, and then take your car wreckers off your hands free of charge. We have a reputation that is beyond reproach. Our customers are always very happy with our performance, and you will be too!
Take Advantage of Our Experience in the Auto Removal Industry
If you would like to know exactly why our services are the superior option to choose, the answer really is quite simple. It just so happens that our team of professionals have a lot of experience in the industry. In fact, it would be safe to say that the amount of combined experience that we have exceeds three decades. What effect does this have on our ability to execute our services with style and ease? It means that you will be offered the most accurate amounts in respect to how much your vehicle is worth. We will be punctual when coming to your place, and the removal process will be smooth and easy.
So, do you have a junk car lounging about outside your house? Or do you simply have to get your hands on some cash in an extremely fast fashion? Because if you live anywhere in Melbourne or anywhere in Victoria, you can sell your car wreckers to our Car Wreckers Dandenong with ease!