Have you car been lately stuck with a junk or damaged vehicle? So, you will probably have an idea of how difficult it is to take it off your garage. If you choose to tow it to your local junkyard, it can cost you around hundreds of dollars. It is not only a waste of your money but also your efforts and time.
Because salvage yards owned and operated by free car removal service providers take vehicles for free. They usually buy scrap vehicles to extract re-usable parts and materials. It gets them better value than sinking a large money in repairing the automobile.
Not All Car Removal Companies Offer the Same Service
But not all the scrap car buying companies give the same level of service in terms of ease and convenience. Some of them are highly specific in purchasing makes and models. While some firms expect their customers to tow vehicles to their establishment.
So, it is crucial to choose a company which has been doing the job of removing unwanted automobiles for several years. And, "CashforCarsVic" is absolutely such kind of company. We are sufficiently responsive and dependable to help you in getting rid of your scrap vehicle with no hassle.
By selling your old to such a company you can quickly get a hefty cash.
A reputed company is always ready to buy cars whether it is wrecked in a collision or no more operable. However, you will have to consider several important things in order to find the best auto removal company. Consider the following aspects to identify the right car removal company in Melbourne, Victoria:
Experience and Reputation of the Company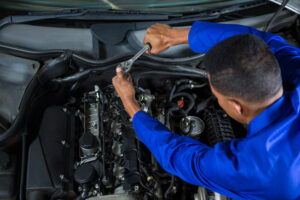 The unwanted auto removal firm must have sufficient experience and knowledge in their wrecking business. When you deal with a professional company, there are higher chances of getting high quality pickup service. You will also get maximum money based on a fair assessment of your vehicle's condition. As they send their qualified experts to carry out a genuine evaluation of the questionable vehicle. This is performed to actually help customers in the friendliest way and meet their requirements.
No Hidden Fee Behind the pickup process
Additionally, all prominent cash for car companies remove automobiles from the site specified by clients. Whether you are selling a wrecked, rusted, and junk or scrap, they will collect it for FREE. In fact, they have an entire team of trained specialists who are ready to assist customers in every part of the process.
This includes putting efforts to perform authentic assessment of car, organize the relevant paperwork and safely removing the vehicle. Most reputable and certified companies prefer to use advance equipment's and tow trucks to perform auto removal. So, you can get rid of your useless wheels without inconvenience and for instant cash for
No Fuss about Buying Different Brands
Most legitimate auto removal businesses prefer to take every type of vehicle regardless of its poor shape. Even if you have an automobile that have been rendered non-functional in a road crash. Don't hesitate to look for fast help from a qualified cash for wreckers service. Since they never judge vehicles based on the level at which they are damaged. They will directly buy it for a good sum of money.
Easily Available Best Car Removal Melbourne Team
If you are highly stressed about having a rusted or broken vehicle, quickly reach out to expert cash for car service. "CashForCarsVIC" is a dependable and trustworthy option, if you live in Victoria. We are your best bet to get top cash for cars instantly.
We use latest advancements and best equipment to wreck and recycle vehicles effectively. This is how we play their role in keeping the environment more pollution-free.
When you need our help, our car wreckers will happy to respond to you promptly. Just contact us to get an instant quote while remaining in your house. Or else you can jump on our website and fill out the form says "get a free car valuation in Melbourne". This is also a great way to go through the feedbacks and ratings from our past clients.
WRITTEN BY Vic Cash For Cars | July 27, 2018